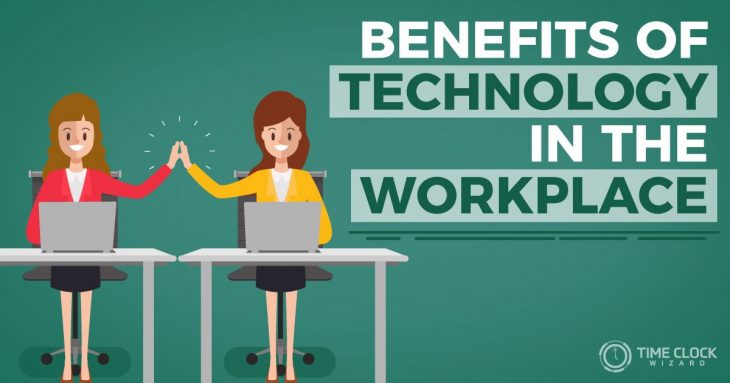 5 Benefits of Technology in the Workplace
Managing tasks properly in the workplace is a hassle that we face every single day. But we never try to understand the issues about the loss. We just do our work with more manual efforts. So, to make it easy, we will talk about the 5 benefits of Technology in the workplace today in this article. We will discuss the most advanced method that will smooth your task and achieve the results easily.
So, now you can cool down and stay with us to know the real facts. Technology in the workplace includes use of IT products, software and other IOT devices. But the process of smoothing the tasks depends on you and your team mates who are working together. So, no more delays.
Benefits of Technology
We will now talk about the best at present and 5 advantages of Technology in the work environment that we can have from technology. It will be easy and if you apply them, you will get more benefits.
Use of Automation and Smoothen works
If you use proper devices and software, you can get tasks done in no time. Ofcourse, it will take time, but you can do an one hour task in just 10 minute. Here we can talk about one scenario of a bank. First they did all the paperworks for opening one account and recorded them in the storeroom and updated many registers. But these days, they are using account management software.
Now, they are just inserting data in the database and scanning documents, that will keep the information safe and keep the system paperless. You will enjoy less time in the workplace.
Cost Saving in Remote Work and use of Advanced devices
When you start a remote task for your office, you will enjoy cost saving on equipment and other features. But how it works, when you have a team in office, you need office expenditure, computers, internet line and other costs regularly. But when you have the team working remotely, you do not need to invest in infrastructure and other utility costs.
Higher Productivity and Satisfaction
When workers work from home, they can work relaxed. So, it increases their performance and you will get better productivity. On the other hand, due to no cost on the management side the employer is happy, similarly the worker working from his own environment loves to work more and give extra hours.
Workers are able to serve better
Clients and buyers getting service from your employees will be happy. They will work comfortably with the support of better equipment and software. These technological things will give them extra comfort to serve clients, physically and online. So, it is a better advantage.
Does not required expertise
These days using devices and software is very easy. Most of them are plug and play, so anyone can operate it. So, you can get better results from your workers and even a new user can perform better. Without taking hassle, you can rely on your workforce.
Last few words
We have discussed in detail about 5 Benefits of Technology in the Workplace, where we have explained how you can be benefitted. Hope you can use this information to manage your team and get more results.