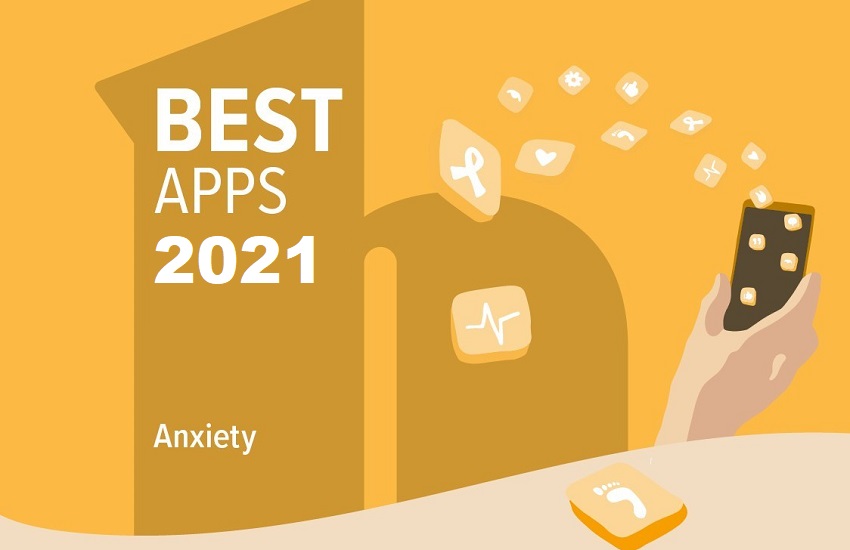 Best Apps to Help You with Anxiety
Mental health problems are increasing in the younger generation, and anxiety is one of them. Many applications have been introduced that help to overcome anxiety and stress. These are some of the best apps to help with anxiety, and provide meditation, breathing exercise, calm and soothing sounds etc.
Apps to Overcome Panic Attacks
Rootd:
Panic attacks aggravate your body and make your brain think that you are dying. That is why it becomes difficult to calm oneself in case of a panic attack. Rootd helps you with your panic attacks by using two approaches. You can decide whether to calm yourself or fight the attack.
Dare: Anxiety and Panic Attack Relief
You can go through this app's guided meditation if you are feeling trapped, feeling overstimulated, feeling dissociated or having a panic attack. The app itself is free, and it comes with an unlocked version for a small annual fee.
Calm Harm:
Calm Harm helps with guided exercises to prevent self-harm. Other features of this app help in cases of mental health episodes. To start with the meditation, the app asks you if you want to distract yourself, comfort yourself, or fight your emotions. When you select the mode, the app guides you to a few soothing activities.
Apps to Relax and Take Some Time Off
Meditation Game
This app is for people who struggle to keep the focus on audio-based meditation prompts. Meditation app uses visual and text-based prompts to soothe people and help them meditate. The game guides you through a set of instructions with soothing music in the background.
Colorfy:
This app takes you back to the olden days. People can use Colorfy to help pass time or stressful situations. There are multiple color pages in this app with diverse genres. This app is free with ads. You can pay a nominal fee to block ads.
Let's Create! Pottery:
Let's Create! Pottery includes a pottery studio where you can design utensils, vases or any shape you want. You can also design, color, and carve your designs for an excellent look. This app is free to download.
Apps to Improve Your Anxiety Levels
Mindoc: You Companion
This app tracks your mood through personalized statistics. After tracking your moods, you can CBT exercises or guided meditation to change your anxious moods or elevate your happy moods.
Happify:
This app has a set of activities like polls, guided meditation, self-assessment, and prompts like "Managing Stress in Uncertain Situations".
Apps to Unburden Your Mind
7 Cups:
7 Cups include trained volunteers who can listen to your problems, help you when you need to vent or help you if you need someone to talk to. This app is free and an affordable therapy option.
Woebot:
Woebot is a virtual therapist that helps you overcome your problems through CBT techniques. It is a go-to app for people who don't feel comfortable talking to a real therapist.
Apps for People of Marginalized Community
Shine:
This app provides guided meditation set according to the experiences of the marginalized community so people can not feel like outcasts.
Sanity and Self:
It is a free feminine-themed app with an environment of girl-power. Pre-designed audio programs within certain domains are offered in this app.
Pride Counseling:
This app is for the people of the LGBTQ+ community. Therapists are trained in this domain so people can freely talk to them. It is a free app for all platforms.