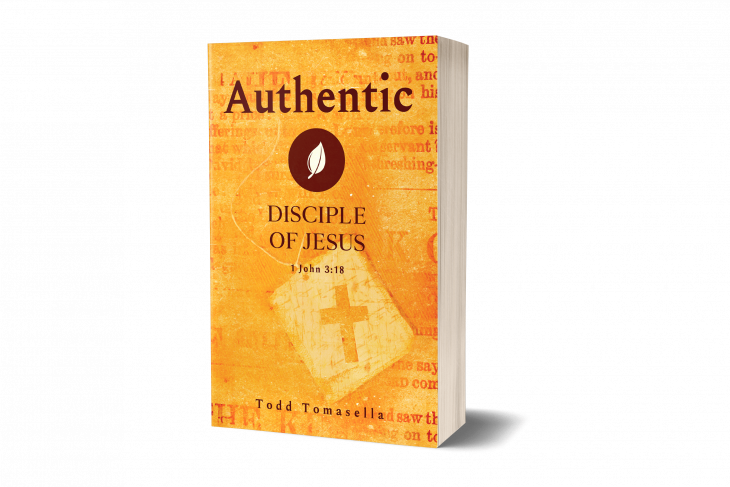 Todd Tomasella
SafeGuardYourSoul.com
"He that saith he abideth in him ought himself also so to walk, even as he walked." 1 John 2:6
Authentic means genuine, real, organic. The divine process to bring us to genuine authenticity is rooted in the cross. There are no shortcuts.
Within the heart of every born-again believer is the desire to be real, to be authentic with Christ and others. Perhaps one benefit of the words of this volume will be to further whet the appetite for authenticity as well as grant specific biblical truth concerning how God transforms a man into the image of Christ, stripping him of the needless, the unnecessary, the superfluous.
"But he knoweth the way that I take: when he hath tried me, I shall come forth as gold." Job 23:10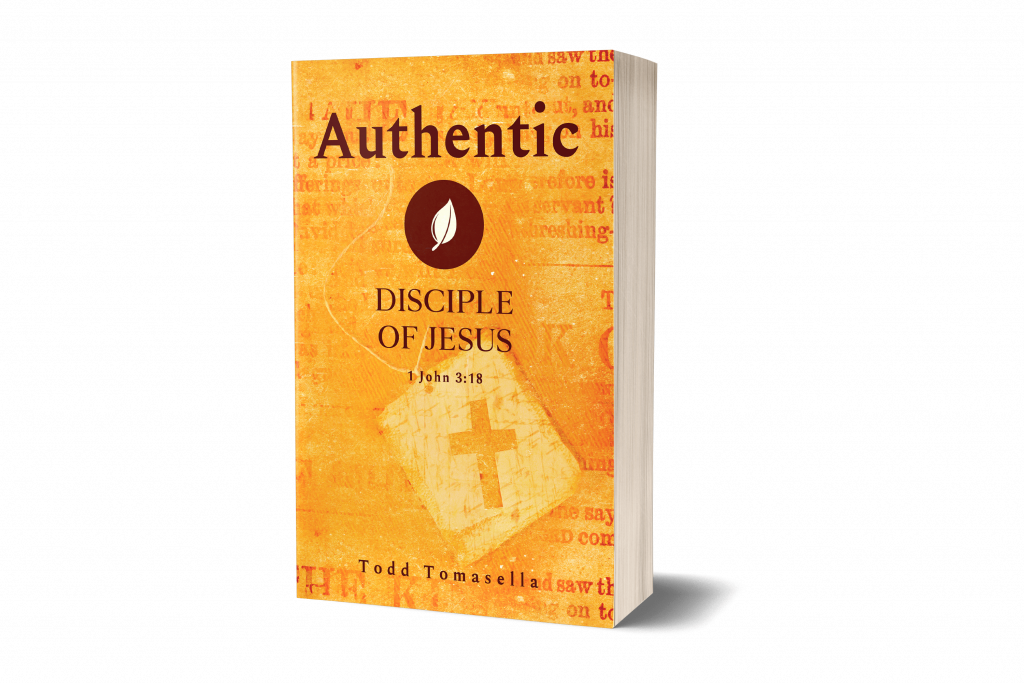 Customer Reviews here:
1. "Love this book! I can't put it down! What a blessing!" Suzanne
2. "I have this book and it's an excellent Scriptures-filled book on how to ensure your relationship with the Lord is true. Highly recommended!!" Dana
3. "Another great book from Todd Tomasella. I always enjoy his perspective and thoughts on the scriptures and churches in general. Regardless of your faith or denomination, this book is worth reading and recommending to your friends and family." V.
4. "I highly recommend Todd's books. Why do I? The reason I highly recommend his books is that I know of his boldness to stand for the cross of Christ and his witness to the lost and his astute desire and discipline to the word of God. He also, is a soul winner. To top that off, if it could be, his books are not like many of the more contemporary books out there today. Todd's books are chalked full of the word of God, because he wants it to be clear to the reader that the thought pattern being formed is not a type of self assuming easy peasy path, full of pop psychology, but a close connection to what the scripture is actually teaching. So, I follow his work because I don't want to be led astray by so many egregious forms of supposed "Christian books" that are really no more than a culture of universalism being spewed upon our brothers and sisters in the faith. It is a good book!" Stacy
Important: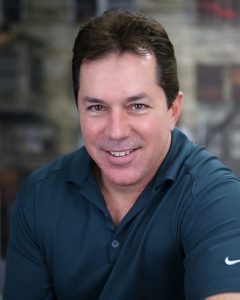 SafeGuardYourSoul is an independent publisher of the Gospel of Jesus Christ, feeding and equipping His flock and winning the lost. As such we prayerfully rely on the support of our readers/listeners. This is an around-the-clock operation that involves several God-fearing servants and much technological expertise and costs. We are only able to do these things by the grace of God working through the gifts of God's people. "In His love," Todd Tomasella
Support Here: https://safeguardyoursoul.com/donate/