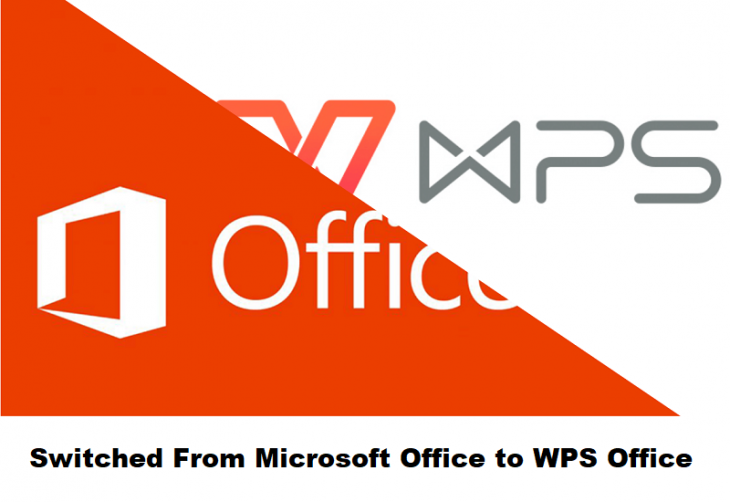 Why I Switched From Microsoft Office to WPS Office
I've been using Microsoft Office since I was introduced to it in junior high school, so it's been about 15 years now. 
But after years of using the program, I finally decided to switch to  WPS Office this year, and I haven't looked back since.
In this article, I'll share with you why I decided to make the switch, as well as some great features of WPS Office software that I really enjoy using day in and day out. Hopefully, you will too.
Installation & First Impressions
Installing and using WPS Office is straightforward. There's a single .exe installer file (similar to what you might get from, say, Adobe). 
You can download it from the company website and install it by running through a standard Windows installation wizard. 
The application menu adds an icon for each of its individual programs (WPS Writer, Presentation, Spreadsheet, PDF), making it easy to open whichever one you want right away. 
After installing but before opening any files, there's also a quick tutorial that will show you how things work. This is helpful if you're new to office suites or just new to WPS in particular. 
It covers all of the basic features you need to know about-how formatting works, how to insert images, etc.-and doesn't require much effort on your part beyond clicking Next a few times. 
You don't have to sit through long videos or read long manuals; just follow along with some simple on-screen instructions, and you'll be up and running in no time.
The Pros of Using WPS Office
The Pros of Using a great free Office suite like WPS office are vast. Now that I've used it for a few months, here are some of my favorite features: 
Cloud-based access (offline support):

This has been my most valuable feature because now I can save documents anywhere and don't have to worry about losing my work if there's an Internet outage. 

Integration with Google Drive:

It is so easy and convenient to share documents with others by saving them directly into your Google Drive folder. 

Ease of use/clean interface:

My co-workers said it best when they told me the interface isn't flashy, but it gets things done quickly. The writing tools are easy to use, even for someone who doesn't have years of experience like me.
Is it Worth Switching?
There is a common misconception that as long as you have MS Word on your computer, that's all you need. But if you're just writing text documents or simple letters, most of its advanced features go unused. 
Why pay for a ton of extra features you aren't using? The answer is simple: You don't have to. On my Mac (and probably on yours), my office software included Apple Pages-an equally great word processor that meets my needs and won't cost me an arm and a leg. 
So when searching for an office suite alternative, it was important to me that it includes a word processor since I would be using one each day anyway. It also needed to be compatible with Microsoft file formats, eliminating other open-source options like LibreOffice. 
My search led me to WPS Office, which includes a Writer, Presentation, Spreadsheet, PDF Converter, and more in one affordable package. 
It even has cloud storage integration, so I can access my files anywhere. If you're looking for an affordable way to save money on unnecessary bells and whistles while still getting everything you need out of your office software, give WPS Office a try today.