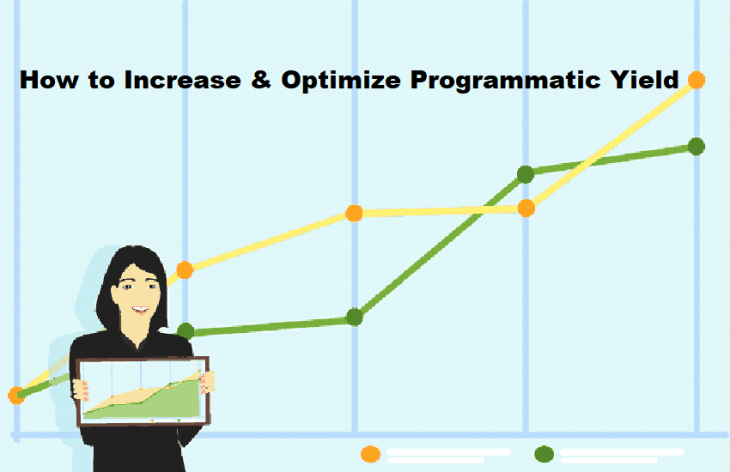 How to Increase & Optimize Programmatic Yield?
Are you a publisher wondering how to optimize and increase your programmatic yield? Keep reading our article to discover three simple ways to boost your programmatic yield!
Programmatic yield – what is it?
Programmatic yield management is the process of maximizing revenues by monitoring the inventory and keeping an eye on the pricing strategy. Thanks to yield management, publishers are able to tailor their activities to the market needs and en-cash their offerings.
3 methods to increase and optimize programmatic yield
Are you wondering how to increase programmatic yield? There are three methods you can follow:
analyze and understand customer behavior – digital advertising is constantly developing, which gives programmatic teams more opportunities to increase their yield. Analyzing customer behavior and collecting historical data gives you a chance to draw valuable insights concerning buyers' spending habits, channels, and patterns. This helps to optimize programmatic yield.
evaluate spending trends and data over time – if you're looking for a way to optimize your activities, you shouldn't make decisions based on customer behavior at given points in time. Analyzing historical data will help you understand broader buying trends, and overall patterns. All this to tailor your programmatic yield to the market situation, your competitors, time of the year, and your impressions.
give your specialists comprehensive reports – looking at your customer data from a 360-degree perspective is a great way to optimize your programmatic yield strategy and notice elements you wouldn't see with traditional reports. Accurate reports concerning spending, behavior, and patterns will help your coworkers make better decisions.
The takeaway
Programmatic yield optimization can be done by following a few simple tips. If you look at the process comprehensively, analyze available and historical data, make decisions based on information from longer periods of time, you'll quickly improve your revenues. To make your digital advertising successful, remember to prepare adequate reports and share the data with your coworkers.